New for 2022 — The UOTA Eunice Chen Mentorship Award
Purpose: To provide recognition to an occupational therapy professional who has demonstrated excellence in mentorship related to the profession of Occupational Therapy in the state of Utah.
2022 Recipient: Eunice Chen
Eunice Chen, past-President of the UOTA from 1987-1991, passed away on February 5, 2022 at 10:40 pm after battling cancer for two decades. Shortly before her passing, the UOTA Executive Board approved the Eunice Chen Mentorship Award. Brenda K. Lyman, UOTA President, visited Eunice at Huntsman Cancer Center and informed her that an award had been developed in her name, with Eunice as the 1st recipient for 2022. Eunice was a selfless individual, always thinking of others.  Mentoring was part of her nature. Eunice was a consistent UOTA member over the years and continued serving in volunteer capacities on the Annual Conference Committee through 2022. Eunice was the first OT in Utah to be awarded a fellow award (FAOTA) by the AOTA. It was during Eunice's presidency that the first program for occupational therapy at the Salt Lake Community College was developed. Late January 2022, around 40 persons (primarily UOTA members) wrote tributes to Eunice thanking her for friendship and mentorship in their lives. It is with overwhelming support from all that Eunice should receive the UOTA Mentorship Award and that this award be named after her.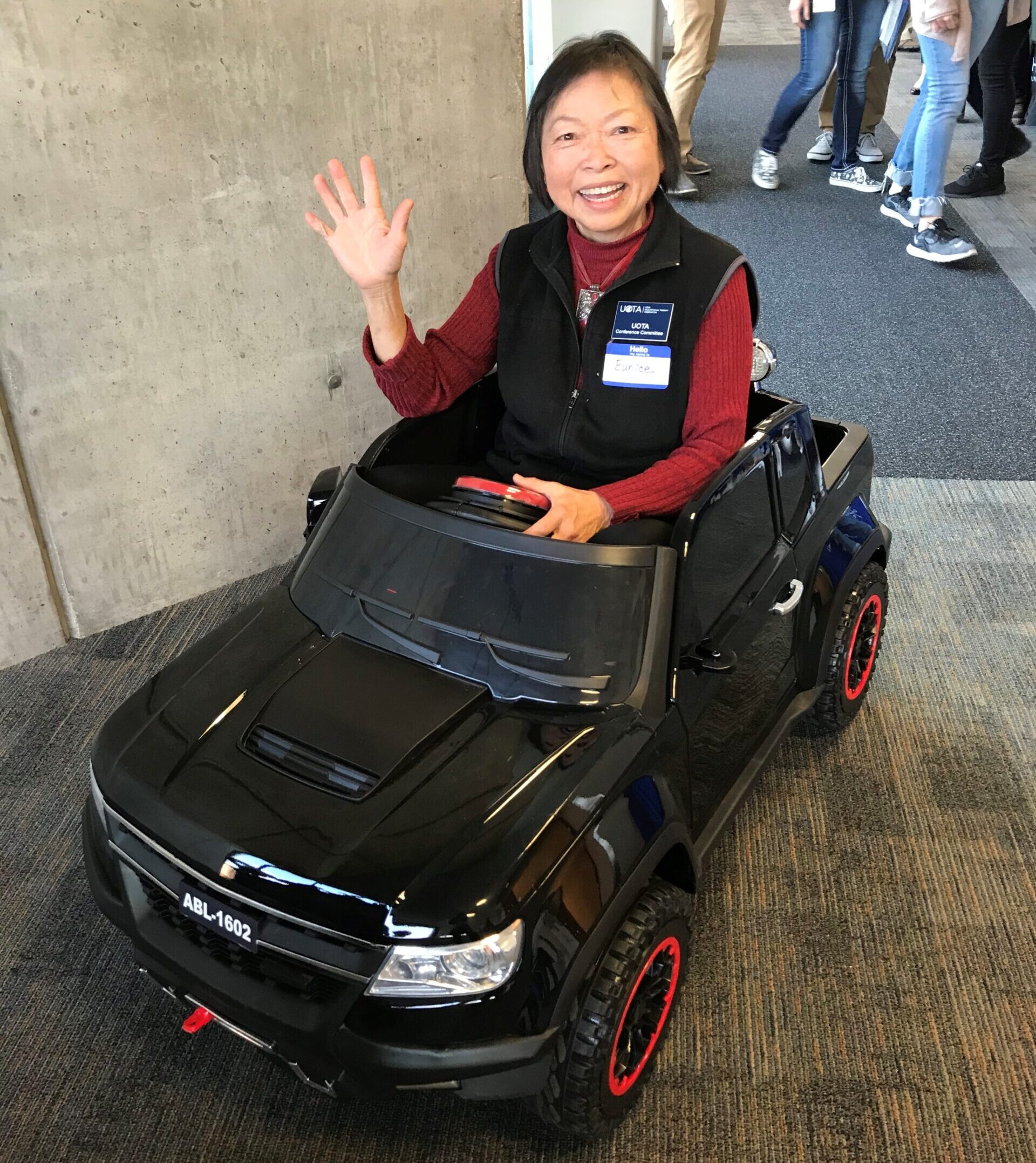 ---
UOTA Award of Excellence in Practice
Purpose: To give recognition to an Occupational Therapy professional that has demonstrated excellence in- practice, research, education and/or collaboration, and who has contributed to the enhancement of the profession of Occupational Therapy in the state of Utah.
No 2022 Nominee or Award Recipient.  We look forward to your nominees for 2023.
---
UOTA Bonnie Held Award of Service
Purpose: To give recognition to an Occupational Therapy professional that has demonstrated excellence in service to- OT practice, the UOTA organization and the community.
2022 Recipient: Jeanette Murphy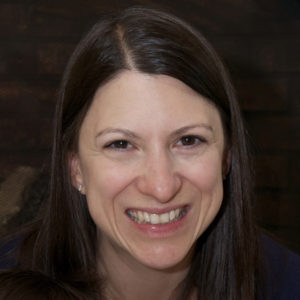 Jeanette has demonstrated extraordinary service to the Utah Occupational Therapy Association (UOTA) for almost a decade beginning in 2013 with the annual conference committee where she manually stuffed envelopes and dispersed flyers. At annual conferences, Jeanette manned the membership table. In 2018, Jeanette ran for Vice President and has now completed two terms in that office. During the first year of the Vice Presidency, Jeanette served as liaison to the government affairs and member services committees. In her second through fourth years, she represented executive board interests for education initiatives and membership. For the past couple years there has been no member services committee chair, so Jeanette also assumed that role. It is Jeanette who sends the email blasts to members. Jeanette currently serves as the executive board  liaison to the annual conference committee, continuing education, and member services. COVID-related state legislative mandates required UOTA's annual conference to move from a live event to a virtual format in 2020. Virtual conferencing was uncharted territory for the Association, and Jeanette took initiative to assist the annual conference chair and committee with this steep learning curve navigating options and representing changes needed
with the UOTA executive board. She served as the UOTA representative in partnering with other western states for a joint collaborative annual virtual conference effort which became known as the Mountain West Virtual OT Conference. This same format for a conference was repeated in 2021. Jeanette leads with a calm, steady, and positive manner. The UOTA is very grateful to Jeanette for her service and is ecstatic that she has agreed to continue serving. Jeanette will assume the position of chair for the member services committee beginning July 1, 2022.
---
UOTA OT/OTA Partnership Award
Purpose: To give recognition to an occupational therapist and an occupational therapy assistant residing and working in the state of Utah, who exemplify the professional partnership through collaborative efforts that promote the occupational therapy profession, and to provide motivation for OT/OTA partnerships throughout the state to contribute to the innovative progression of occupational therapy through OT/OTA partnerships.
2022 Recipients: Sarah Nicholls and Britteni Manley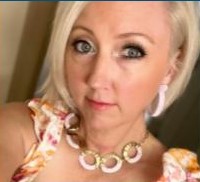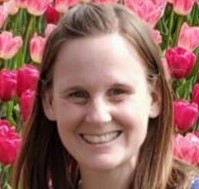 Sarah and Britteni have worked together in K-12 school based services for the past six (6) years. They exemplify the best practice of how partnerships between OTs and COTAs should be. Communication is key to their relationship. They collaborate about the students' individual needs and problem solve the challenging situations together. The workload they have is shared between their respective roles which each of them pulling together to complete the heavy workload at their multiple schools. Britteni especially enjoys working with Sarah because of Sarah's organization, immense pediatric knowledge, time management, and how she treats her like an equal. Sarah especially enjoys working with Britteni because of Britteni's creative and effective treatment ideas, time management, organization, and collaboration with team members. Because they work so well together, the schools they serve benefit greatly from their working relationship. Britteni and Sarah are a wonderful example of a successful OT/OTA team.