Member Spotlight
Get to Know Your Colleagues in Utah!
April 2023
Sean David Speckart, COTA/L  CKTP
Member Spotlight from Region 4 (Juab, Millard, Sanpete, and Utah counties)
Q & A: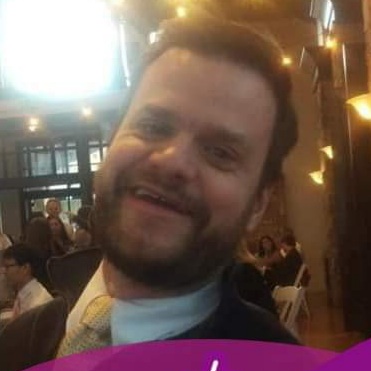 1. Name and credentials?
Sean David Speckart, COTA/L  CKTP
2. What setting do you work in?
SNF / Stonehenge,  Springville
3. How long have you been working in this profession and setting?
13 yrs in the profession and almost 7 yrs at Stonehenge.
4. What led you to pursue occupational therapy as your profession?
I was an Elementary School Teacher in CA. Things didn't work out  so well there. So I took an aptitude test, and it recommended me to try a career in OT.
5. What is one thing industry related you learned in the last month? 
I learned that weighted blankets provide deep tissue calming and stress reduction for practitioners and patients.
6. What is your favorite place in the world? 
Bryce Canyon, Utah
 7. What was the last book that you read? 
Unexpected by Chris Thomas; The Backstory of Finding Elizabeth Smart and Growing Up in the Culture of an American Religion.
8. What is one of your greatest achievements? 
My 2 daughters and my marriage to my best friend and companion.
9. A fun fact about you that people may not know about you. 
When I was younger I was in a resource class that explored gravitational insecurity and abstract movements. (Sensory Integration Disorder)
---