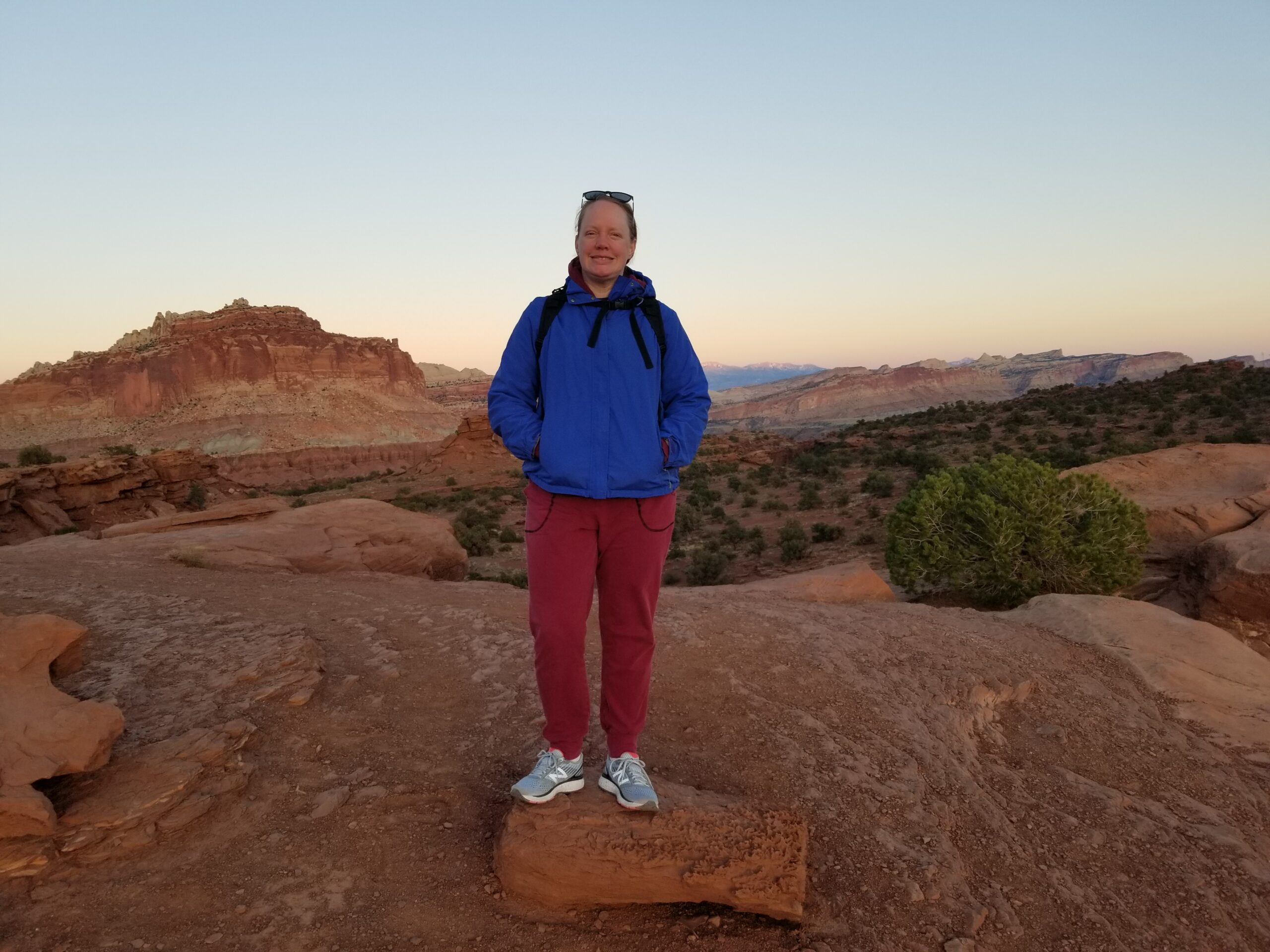 Emily Cummings - Secretary
Hi, Utah Occupational Therapy Association (UOTA) friends!  My name is Emily Cummings and I work as a school-based occupational therapist (OT).  I live with my husband Jeremy and our 2 kids.  
Besides working in pediatrics and supporting my family members in their activities, I enjoy creative outlets like crafting (e.g., sewing, knitting, weaving) and painting watercolors.  I stay active by skiing, playing volleyball, hiking/camping, and enjoying the local trail system along the river, usually while listening to a good audiobook.  The pandemic lockdown in 2020 piqued my interest in gardening and I find it thrilling to see what things I can convince to grow (and get my kids to try eating!) each year.  
I completed my Master of Occupational Therapy degree at the University of Washington in Seattle, WA and worked for Seattle Public Schools for several years before we moved to Utah to be closer to extended family.   I continued to  work as an OT with special education students in a local school district here in Utah, but I also love working with kids of all abilities and learning about their strengths.  
I never fully understood how much work goes on behind the scenes in UOTA until volunteering for the UOTA 2021 Annual Conference planning committee.  It was great to see the collaboration of OTs and occupational therapy assistants (OTAs) from different practice areas in the state and throughout the western region.  We worked hard to provide the most relevant continuing education opportunities to meet a variety of needs, and I've had a new appreciation for UOTA ever since.   I look forward to serving as the UOTA secretary for the coming months to help UOTA run smoothly and support occupational therapy-related endeavors in Utah.