The Get Permission Approach- A pediatric feeding workshop for OT and SLP Practitioners
January 27 @ 8:00 am

-

4:00 pm

$60.00 – $180.00
.6 CEUs/6 Contact Hours
Registration ends Monday, January 23rd at Noon

Friday, January 27, 2023
8:00 am – 9:00 am: Check-in and social mingle
9:00 am – 12:00 pm and 1:00 pm – 4:00 pm: Instruction
12:00 pm – 1:00 pm: Lunch provided by Ability Innovations, LLC
Weber Innovations High School, 1007 W 12th St., Ogden, Utah
Karen Dilfer, MS, OTR/L, from the Get Permission Institute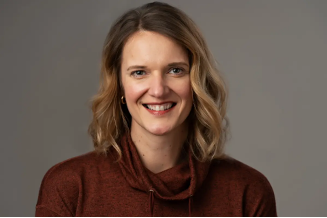 Karen Dilfer is an occupational therapist, feeding specialist, and food enthusiast. She has a strong pediatric background and loves to help children with motor, sensory, and mealtime challenges. A Chicago native, Karen enjoys discovering new restaurants and cooking with friends and family. She is a founding member of the Chicago Feeding Group, a nonprofit organization that seeks to support parents and professions who work with children who struggle to eat. Karen was recently featured in the Chicago Tribune. Karen has a Bachelor's of Science Degree from Calvin College and a Master's of Science Degree from Washington University in St. Louis. She is a Neurodevelopmental Treatment (NDT) trained and has also completed post-graduate education in Sensory Integration. Karen trained under Marsha Dunn Klein at Mealtime Connections, LLC, in Tucson, Arizona. Karen is a contributing member to the Get Permission team and regularly teaches Get Permission workshops and webinars. She maintains a private practice and actively treats children with feeding challenges. You can learn more about her work here: www.eatwithkaren.com.
The Principles of the Get Permission Approach
Feeding is complicated and requires collaboration with team members including parents.
The Get Permission Approach acknowledges that children eat best when they feel well.
The Get Permission Approach acknowledges that feeding is a relationship.
The Get Permission Approach acknowledges that eating is built on a foundation of positive developmentally appropriate experiences.
The Get Permission Approach acknowledges parents and supports them to successfully feed their children.
The Get Permission Approach is based on what works with happy, self-directed eaters who enjoy eating, are confident in their eating skills and are internally motivated to eat enough.
In the Get Permission Approach, adults determine the direction and children determine the pace.
The Get Permission Approach is guided by a sensitive reading of the cues.
The Get Permission Approach celebrates mealtimes and a love of food!
The Get Permission Approach sees the therapist role as offering parents and children achievable, successful options.
The course objectives
Help children discover their internal drive to eat through appetite, enjoyment, and relationships.
Be more sensitive and supportive with families.
Help children feel celebrated at the table.
Know exactly where to start in therapy and where to go next.
Lunch will be provided by Ability Innovations, LLC.
Early registration ends December 15, 2022. On December 16, the registration fee increases by 20%
.6 CEUs/6 Contact Hours
REGISTRATION IS NOW CLOSED
UOTA Continuing Education/Conference Cancellation/Refund Policy
If you need to cancel your continuing education or conference registration, please notify the chairperson of that event via phone or e-mail. This information can be found on the UOTA website 
https://uotaassociation.org.
A 15% processing fee will be applied to all cancellation requests made three weeks or more before the event. Refunds will not be issued after three weeks or for "no-shows."